I live in the apple capital of Nova Scotia. And it's harvest time. So, to pay homage, I have made a bunch of dollhouse apples. I'm sharing this little tutorial because this is a good starter for polymer clay fruit.
To make realistic dollhouse fruit, you must first get the scale conversion right. Then it's about the texture and colouring. For my 1:12th scale apples, I start with 1/4″ ball of clay. Vary the sizes slightly because there is no uniformity in real apples.
Most of the colour details are done after curing the apples, with thinned acrylic paints. I get those ready in various shades of red and green. I also include a small amount of ocher and burnt umber. Sorry, I got carried away and did not photograph the painting process!
A great reference website to see different apple varieties is applename.com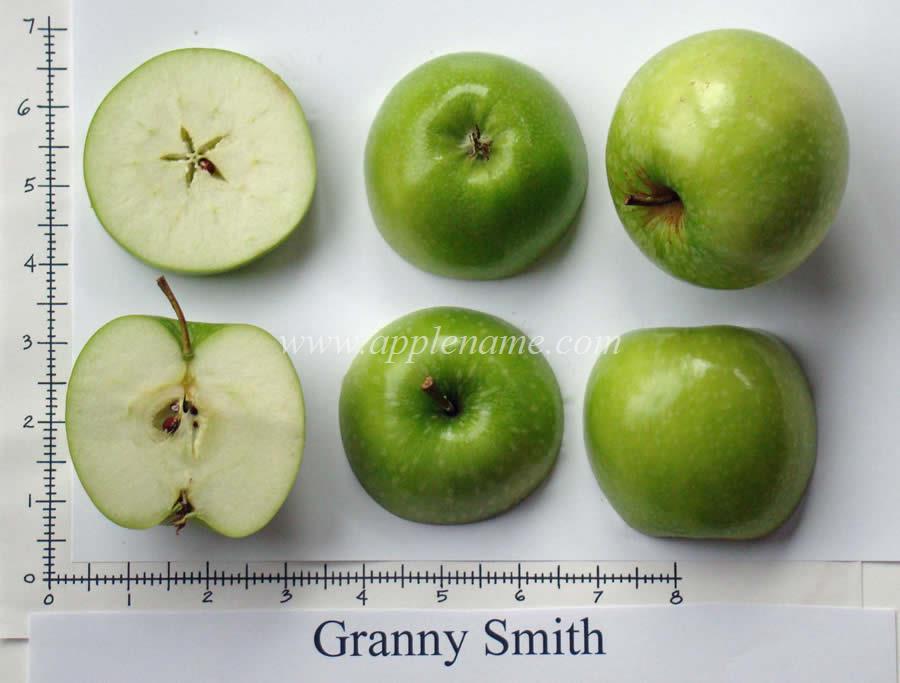 The above is a detailed photo of a granny smith. I will be making the good ol' Macintosh. Just look at all the useful information this page has on this apple variety! Maybe too much info! This really helps in getting the size, shape, colour, texture/juiciness correct.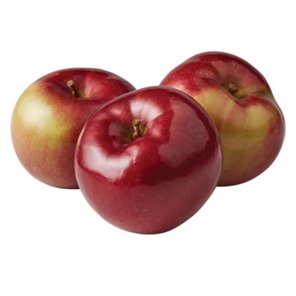 Some apples I plan to cut open, and those ones will start as a slightly translucent-white apple base, with yellow and ocher brushed over the surface. For the apples I will not be cutting, I will use a pale yellow-green clay as the apple base. Yellow, green, then reds will be painted on after the apple is cured. See the subtle vertical striping of the colours on the left apple above? It helps to move your paint brush up and down, to replicate this colouration.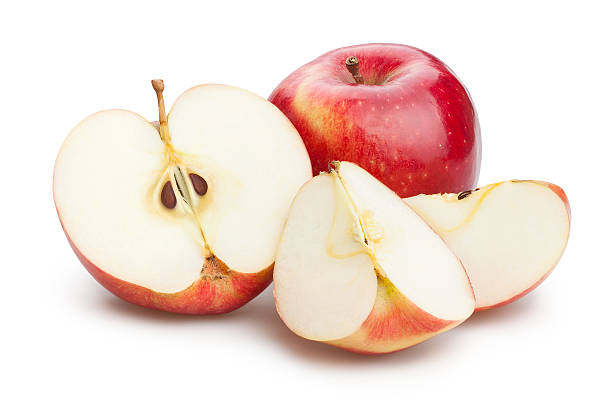 Attention to tiniest of details is key. For apples, it is the stem, leaf, and seeds. These smallest of details are especially fragile, so I prepare them and set aside so as not to mar them.
Stems will start out a light brown or tan clay with a bit of pale green at the base of it. Seeds are reddish-brown. Any further colour will be painted on after they are cured. The apple flesh has texture, so you need to achieve this for realism. This really makes the difference between realistic and just 'meh'. I use fine sand paper with a light touch. Of course, the grooves where the stem and seeds will be must also be made before curing the apple. An x-acto knife and ball stylus can achieve this.
I also had some golden delicious apples in my fridge (such a pretty apple!). They often have just the faintest blush of red on them. I had to make some of these as well.
Once cured, a fine detailing brush -and lots of patience!- with thinned acrylic paints will take this from looking plastic to WOW. Make sure you finish off the apple with a slick of satin or glossy glaze.
Look at how sweet these look in a miniature scene! Here they join some pumpkins which I had previously made, displayed on my potting stand (a work in progress).